---
---
1 Cool Shape: 2-in-1 large street view building block kit can be switched two stytles. There are four figures (store manager, photographer, customer 1, customer 2) to simulate various working scenes. Some parts are flexible and movable.
2 Each floor can be separated independently, the wall can be opened and closed, roof can be opened and so on. There is a water bar and cash register on the first floor, a photo studio dresser and clothing rack on the second floor, and a studio and bathroom on the third floor. Each floor is cleverly linked by a spiral staircase.
3 Interesting: The kit is built from 1739 parts and it takes about 7 hours to finish. Comes with paper instructions for assembling conveniently. Suitable for fans of building blocks, collectors. Anyone with or without assembly experience can build independently. Compatible with other small particles building blocks.
4 Safe and durable, every pieces are certified with environmental material. Made of high quality ABS, which is durable, light and safe for kids to play with. It is also a great choice for a Parent-Child activity.
5 Perfect gift, available for any occasions, such as Prize,New Year,Christmas,Birthday,Children's Day,Thanksgiving Day,Easter,Flag Day,Labor Day,Halloween, Chanukkah. It's a super toy to keep kids away from TV and smart phone games.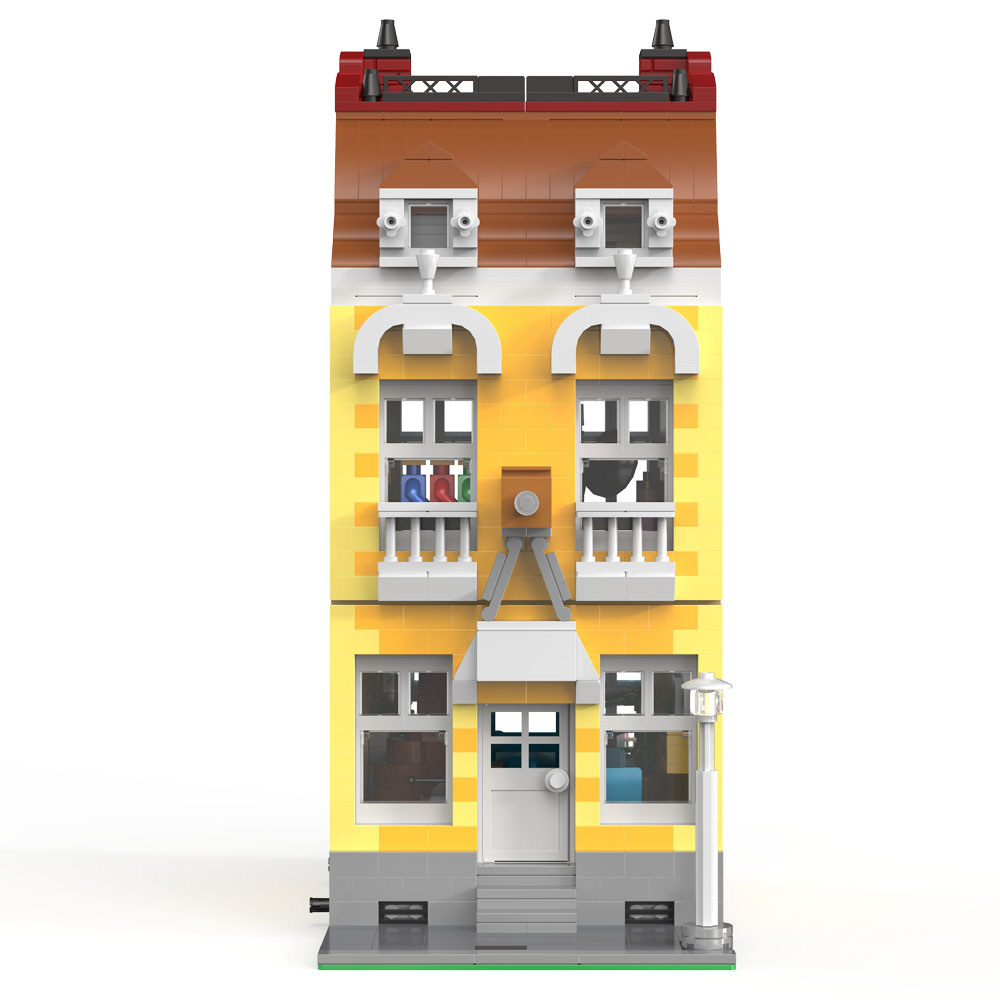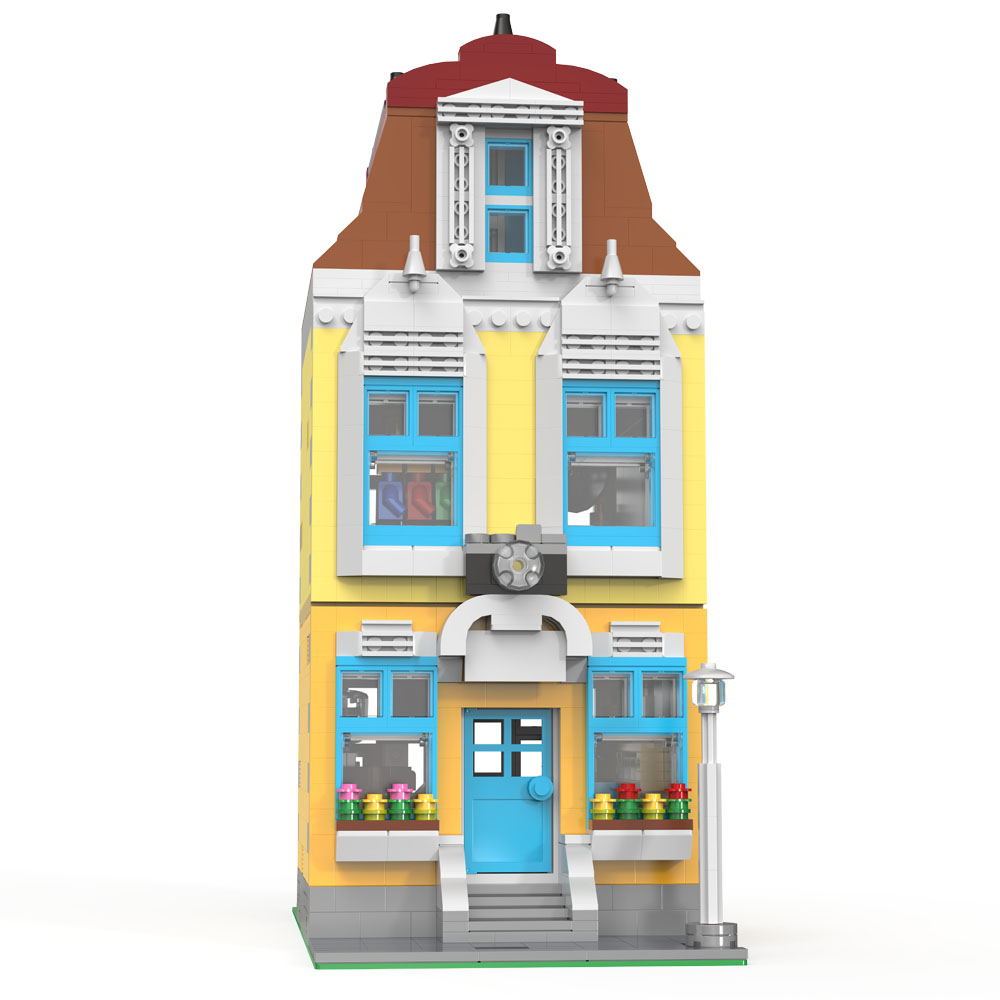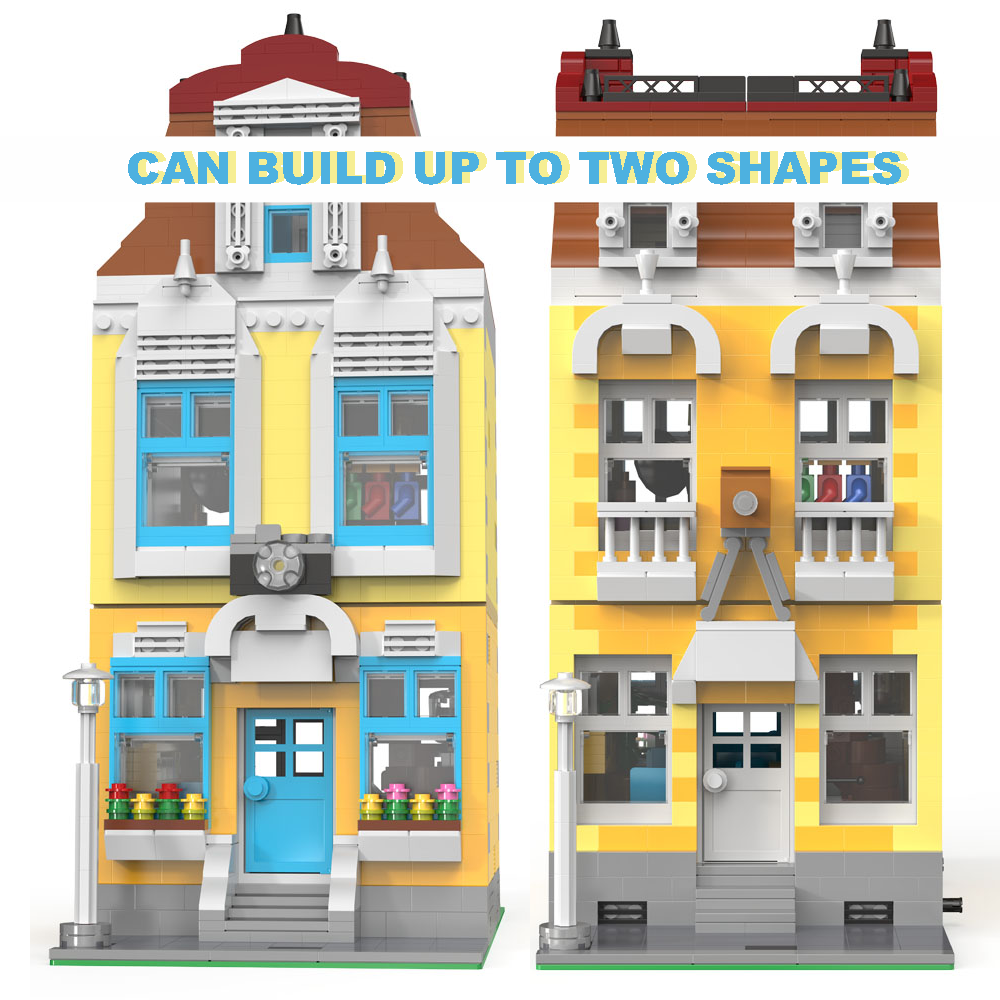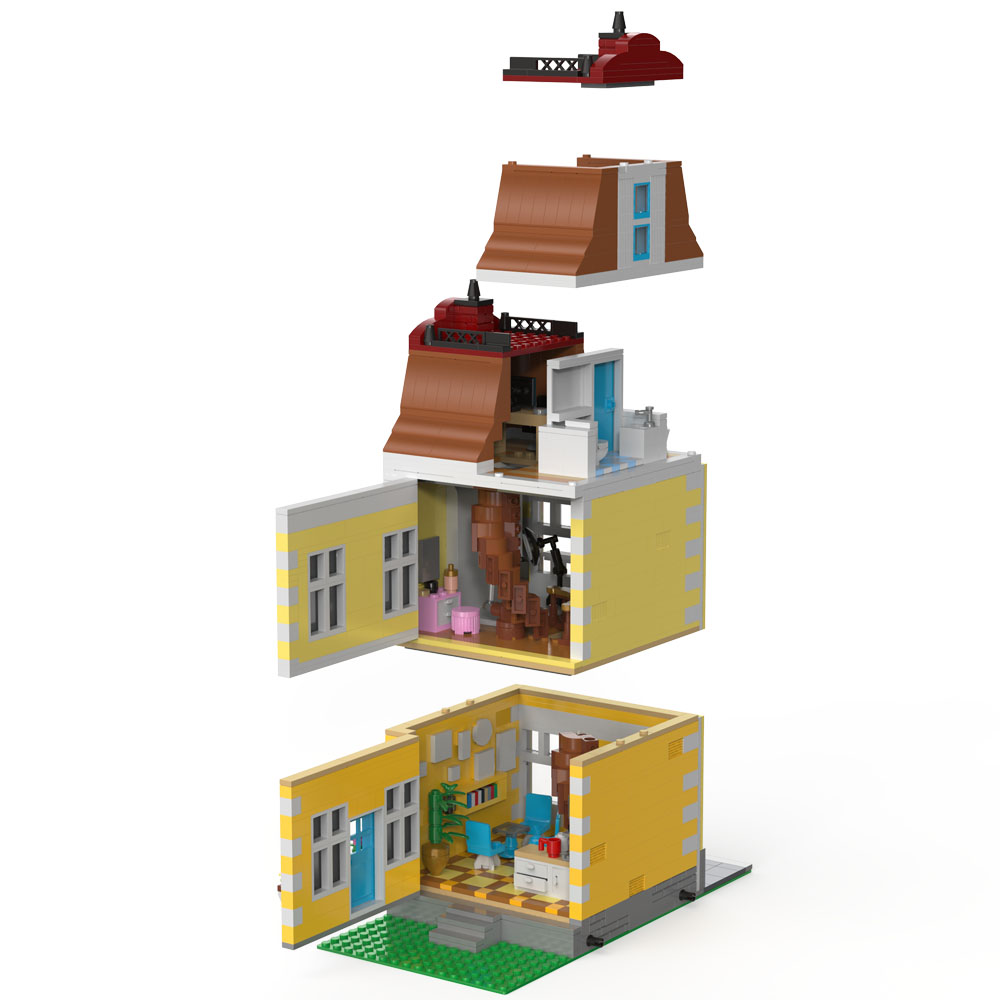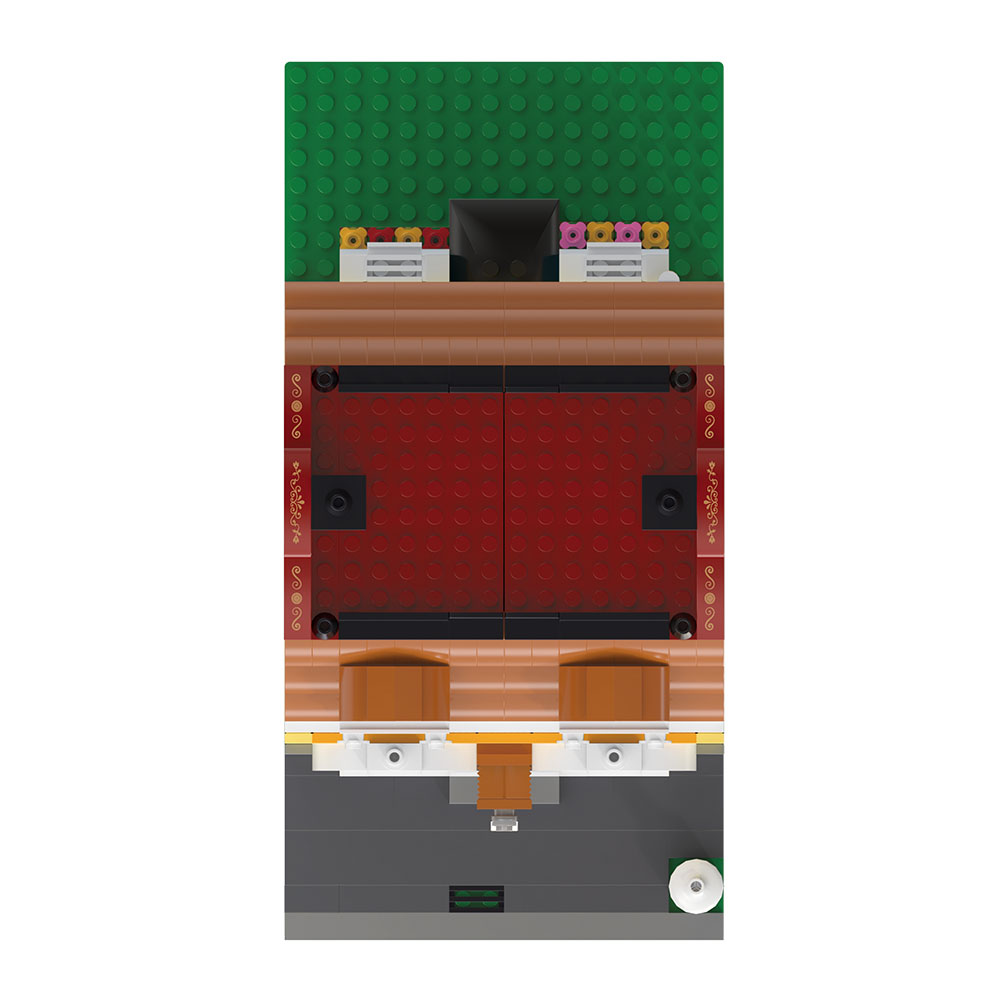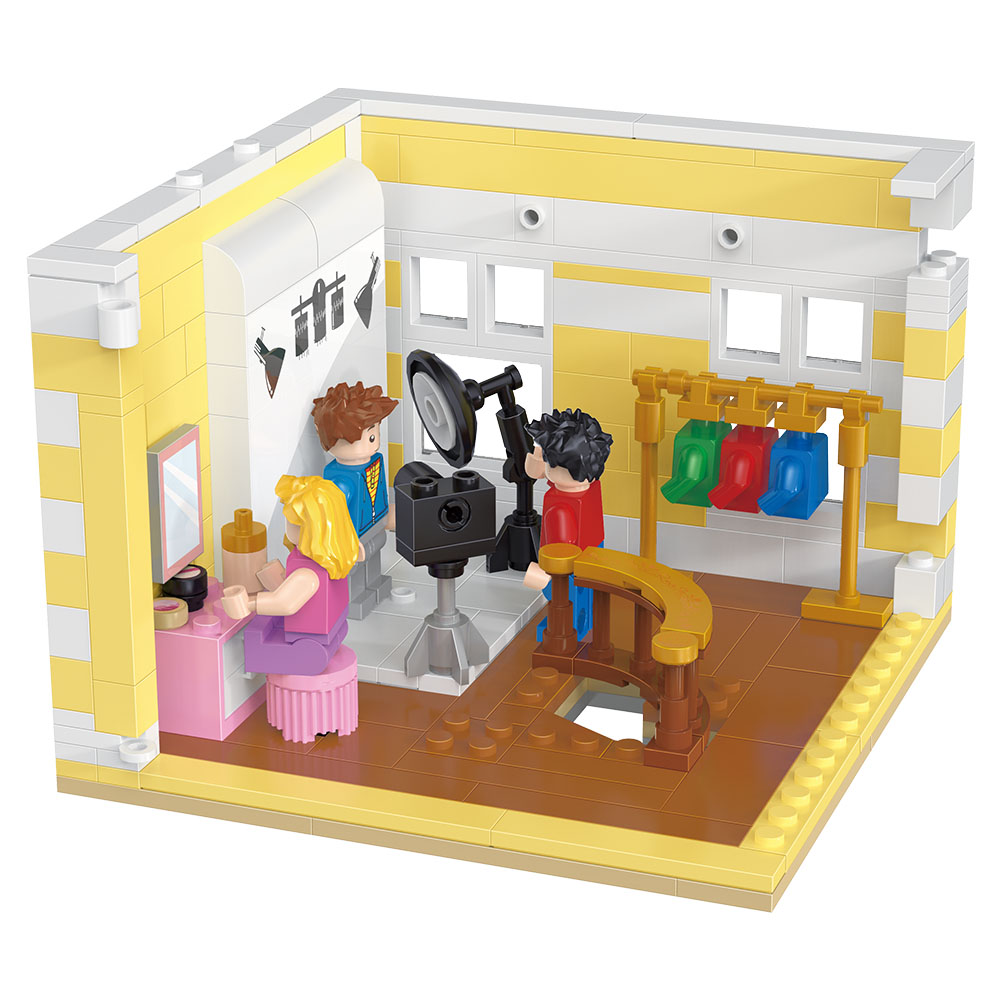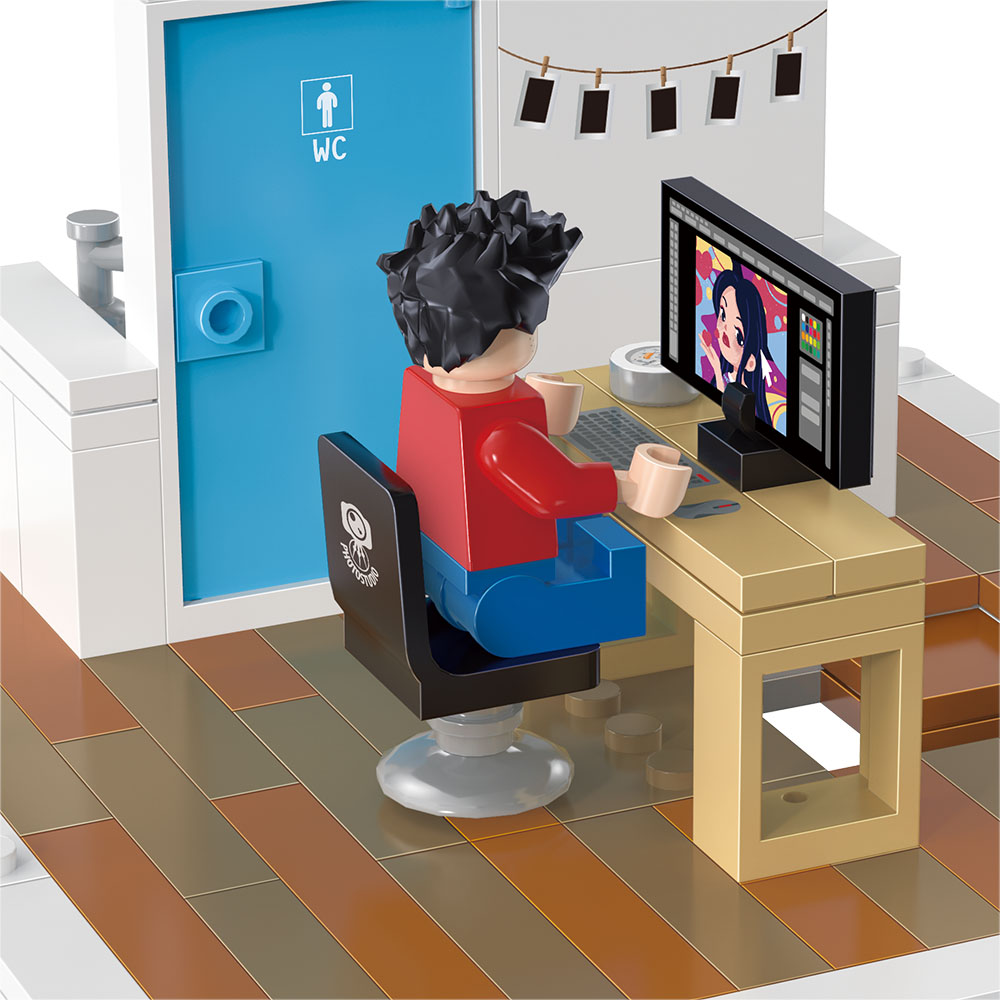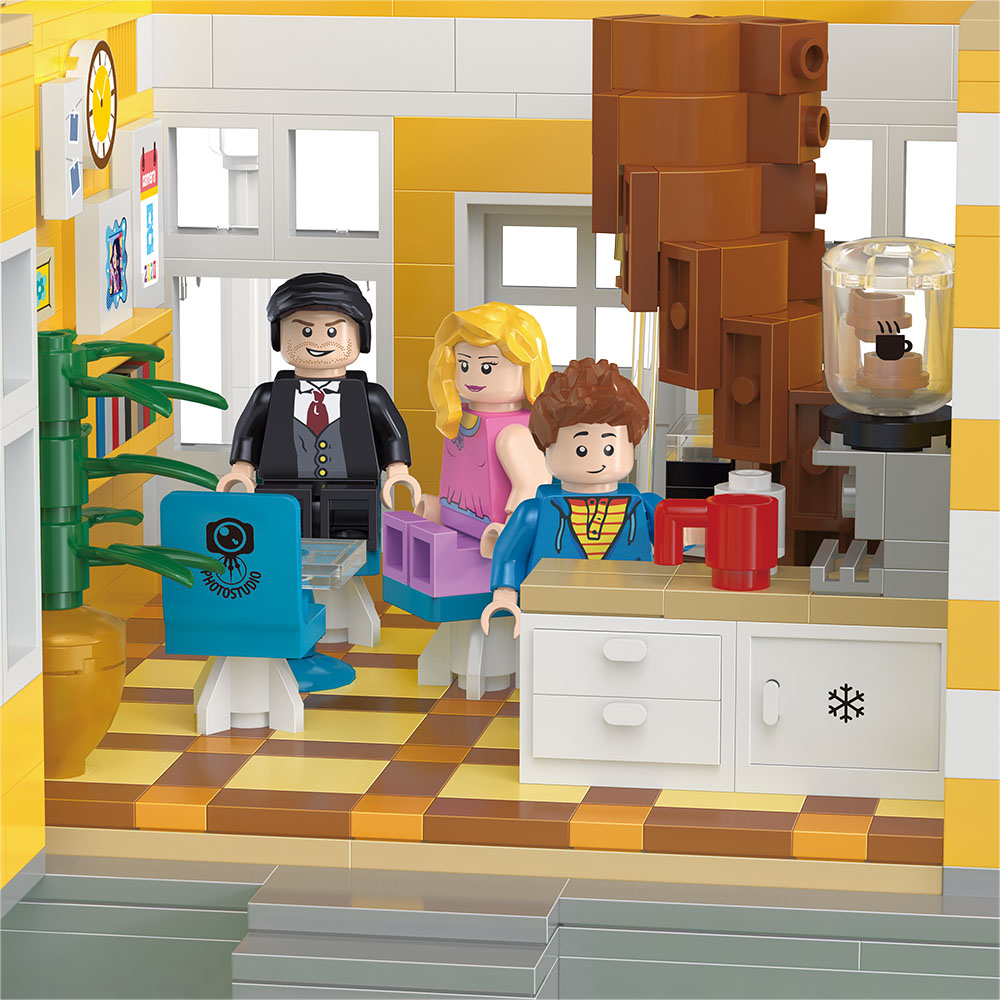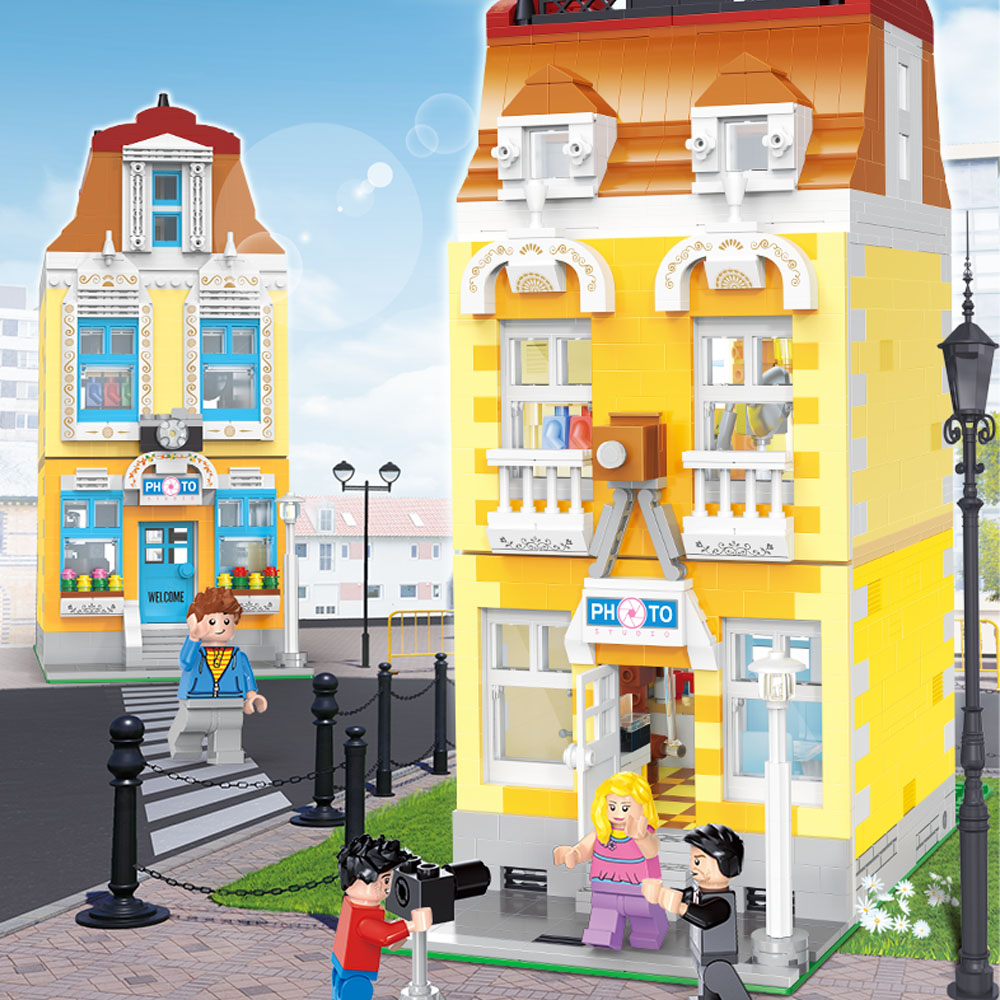 ---