---
---
1 Highly-simulated Buggy style, a well-known car model of the popular game "Eating Chicken", which integrates the three elements of building blocks + remote control car + game, and has higher playability.
2 Building blocks new smart remote control, new rechargeable lithium battery receiving box, 2.4G four-channel automatic linking, super anti-interference wireless remote control all-round movement, support for more MOC gameplay expansion and modeling assembly.
3 High-torque high-end power unit (L-shaped power motor + servo steering gear + LED light), respectively, remotely control forward/backward/left/right/light and other functions. The shock absorber system + high-horsepower motor makes the building block Buggy run more vigorously.
4 Simulated rear wheels are independently driven, four-wheel large spring suspension, electric cylinder piston linkage display, LED light remote control switch, functional pure mechanical transmission control.
5 Exquisite high-end atmospheric packaging, good gifts for children.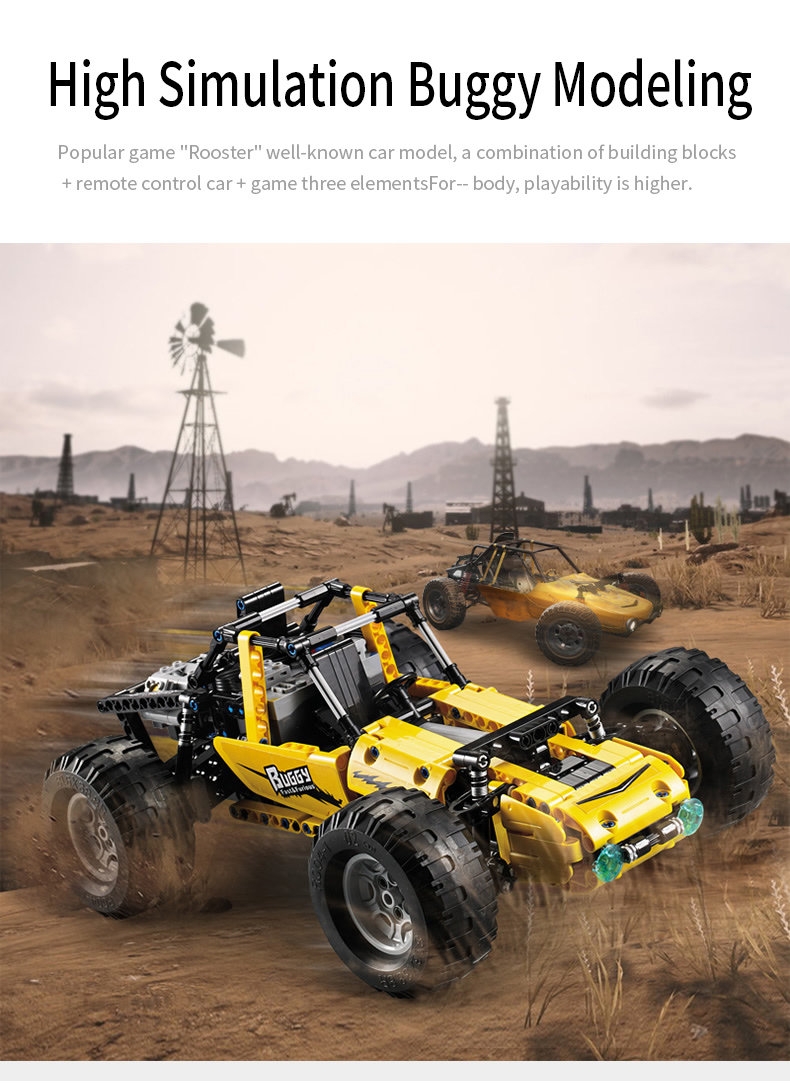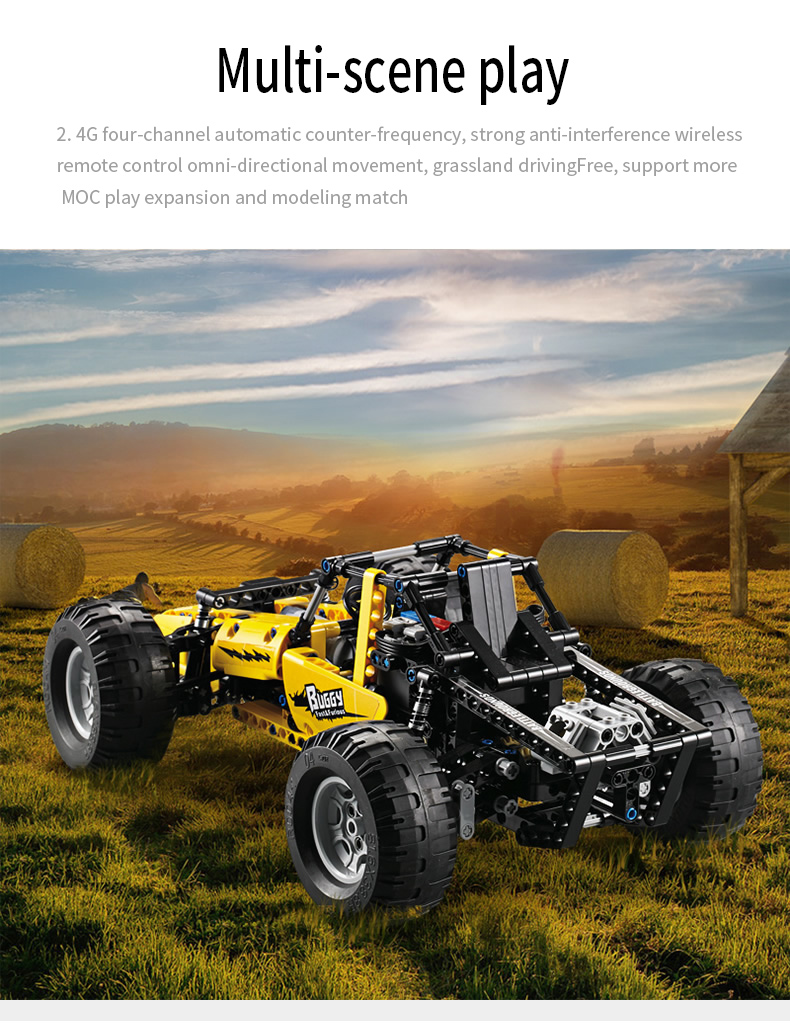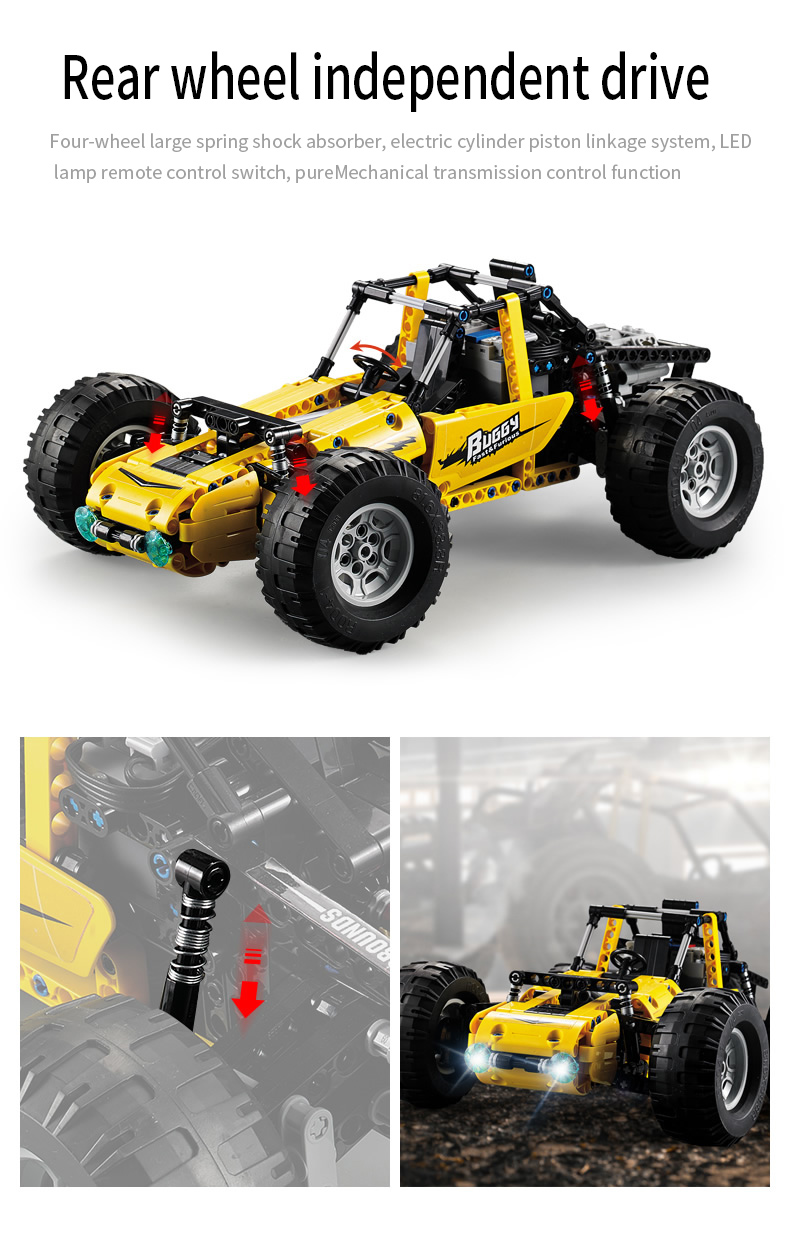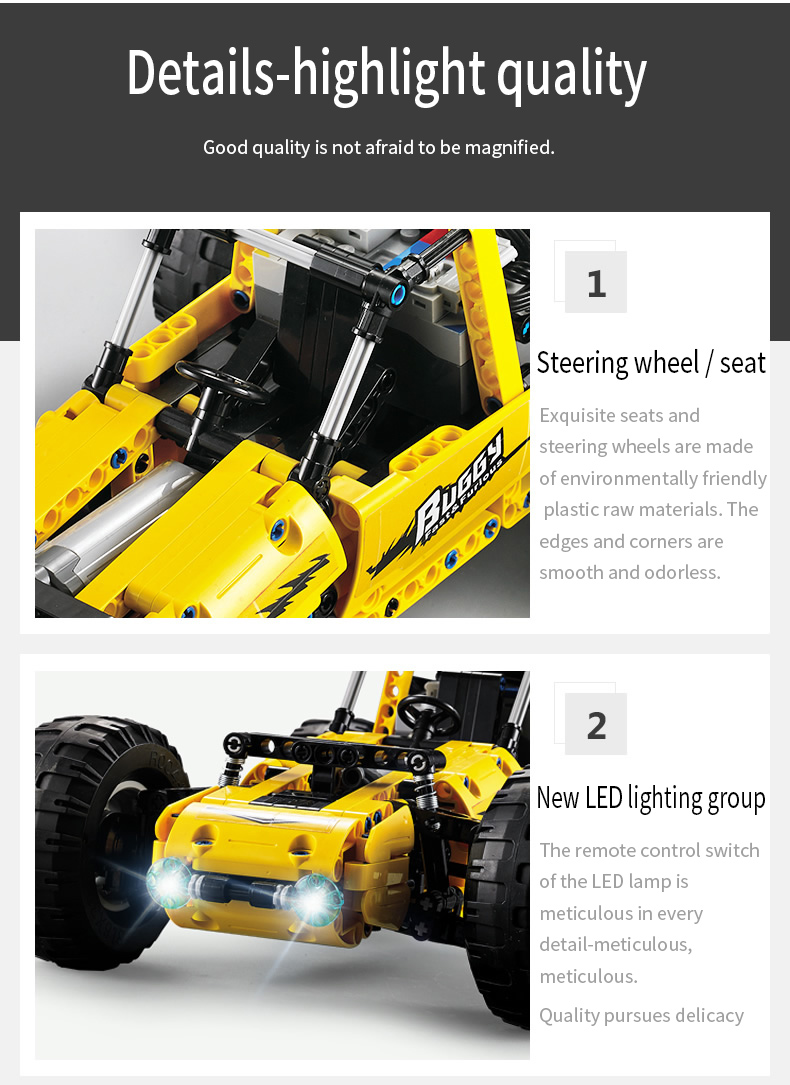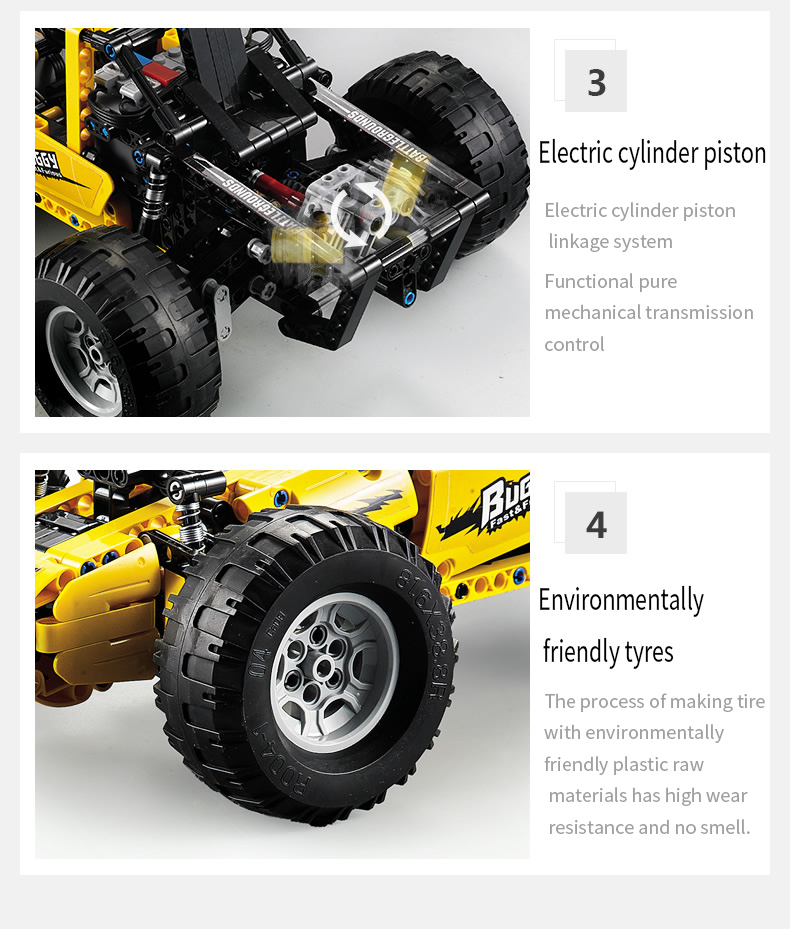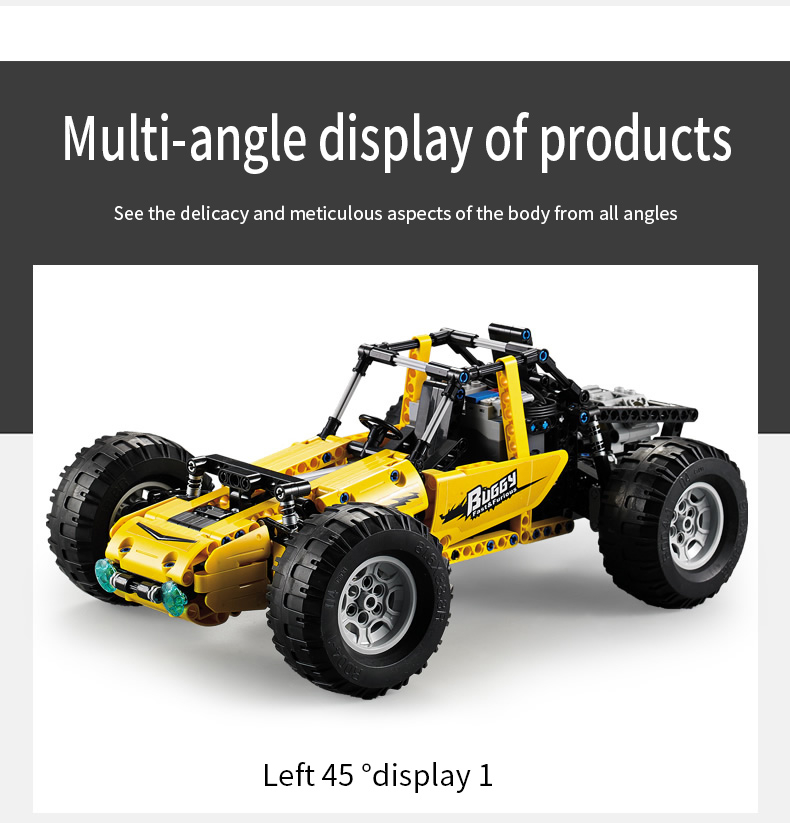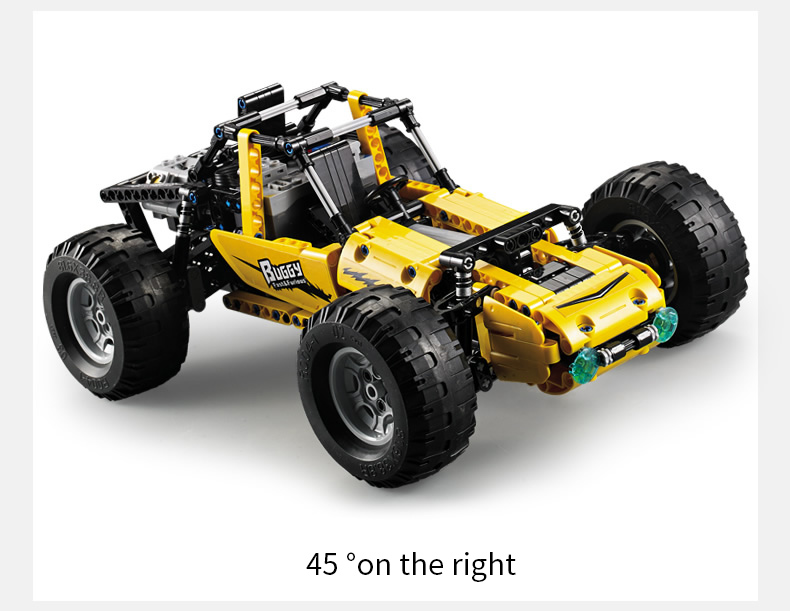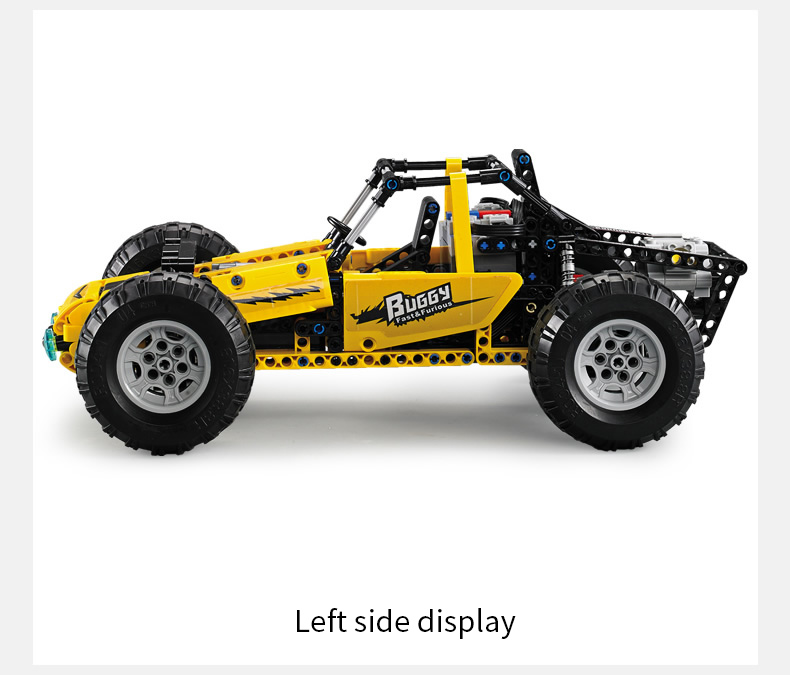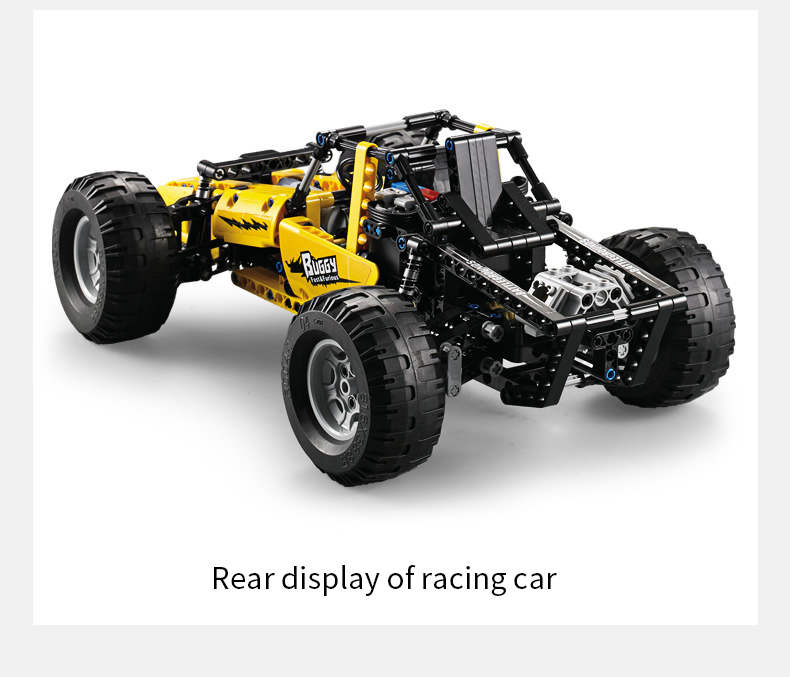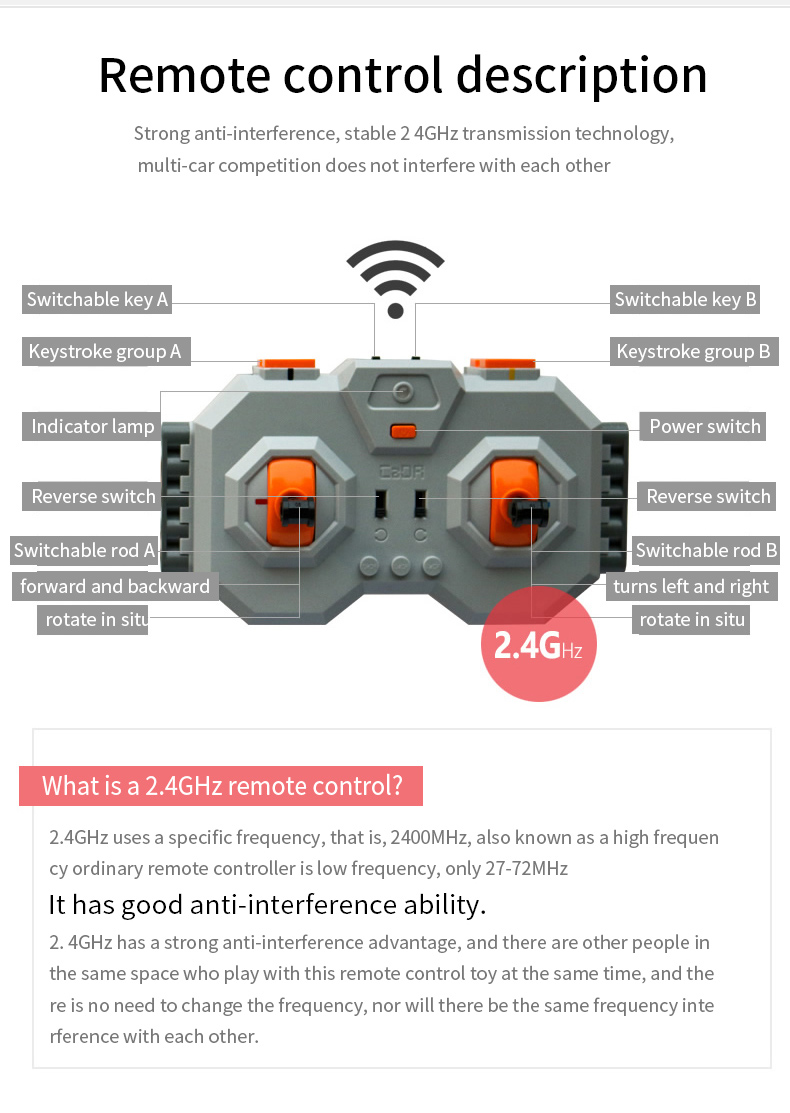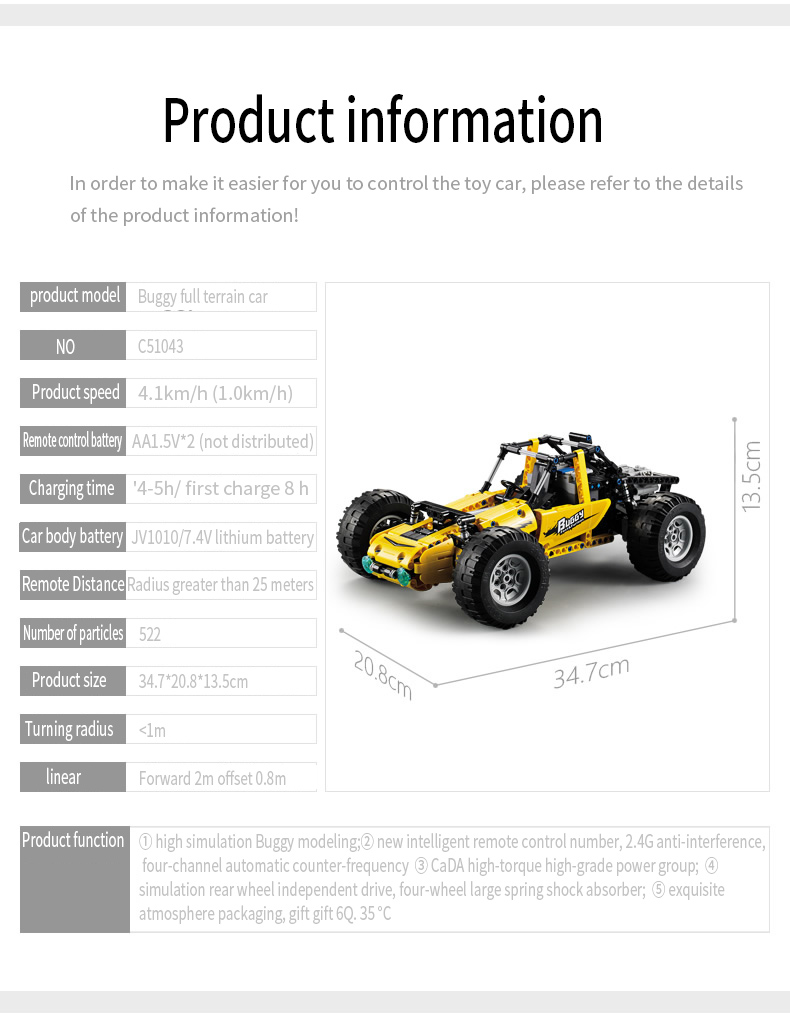 ---